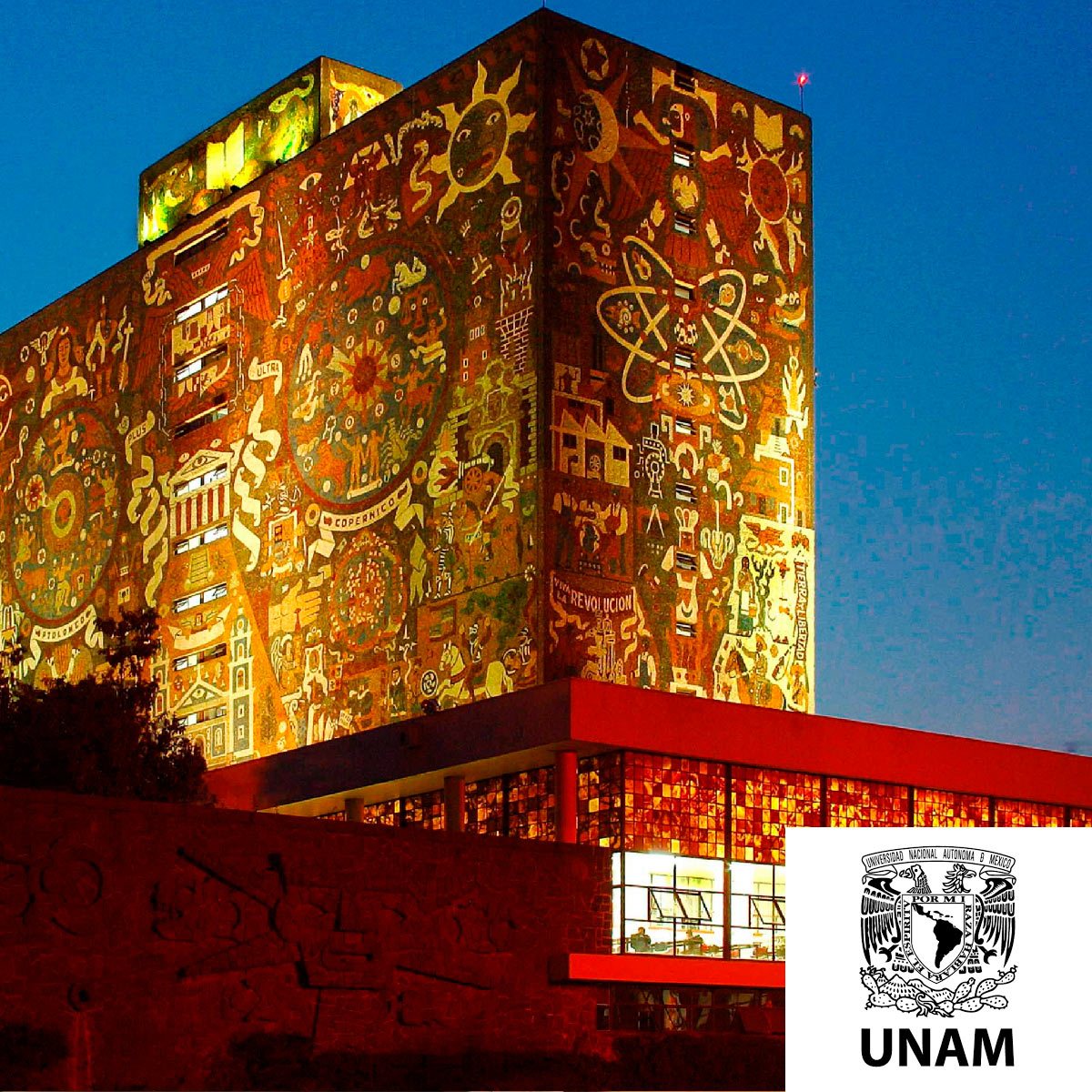 The National Autonomous University of Mexico was founded on the 21st of september of 1551 with the name of Royal and Pontifical University of Mexico. It is the biggest and most important university of Mexico and Iberoamerica. Its main goal is to be at service for the country and humanity, shaping professionals that are useful for the society, organize and carry on research , mainly about national problems and conditions, and enlarge as much as possible the benefits of culture.
In the academic cycle 2018-2019 it hosted 356530 students, from which 30089 were postgraduate, 213004 were degree and 112588 were bachelor. This is possible due to the participation of 41318 academicians, from which 12368 are full time workers.
As of today, UNAM offers 41 postgraduate programs, 42 specialization programs, 128 degrees, 37 technical courses and 3 bachelor curriculums. This offer is developed in 15 faculties, 5 multidisciplinary units and 9 national schools, likewise, it has 14 bachelor campuses, plus 34 research institutes, 14 centers and 12 programs of university researchs.
The Center of Multidisciplinary Research about Chiapas and the South Border (CIMSUR) was founded on 1985, having several previous figures before being consolidated as a research center in the year 2015, with the goal of boosting and making multidisciplinary research in social sciences and humanities referring mainly to Chiapas and the South Border.
The CIMSUR has 16 academicians, from which 14 are full time researchers and 2 are academic technicians. They are prepared in disciplines about social anthropology, sociology history, economics, linguistics and political sciences.
The CIMSUR represents UNAM in the project ERASMUS + and is responsible for the Work Package 2, to be working on the second semester of the first year. It is at the same time a linkage for the work that is developed jointly with the Faculty of Higher Studies Acatlán (FES Acatlán), also belonging to UNAM, where academicians and students participate jointly with the Center's academicians.
The region chosen for the study is the municipality of Santa Catalina Minas in the state of Oaxaca, specialized in Mezcal production, but excluded from more important proposals of tourism and productivity promotion from the state government.