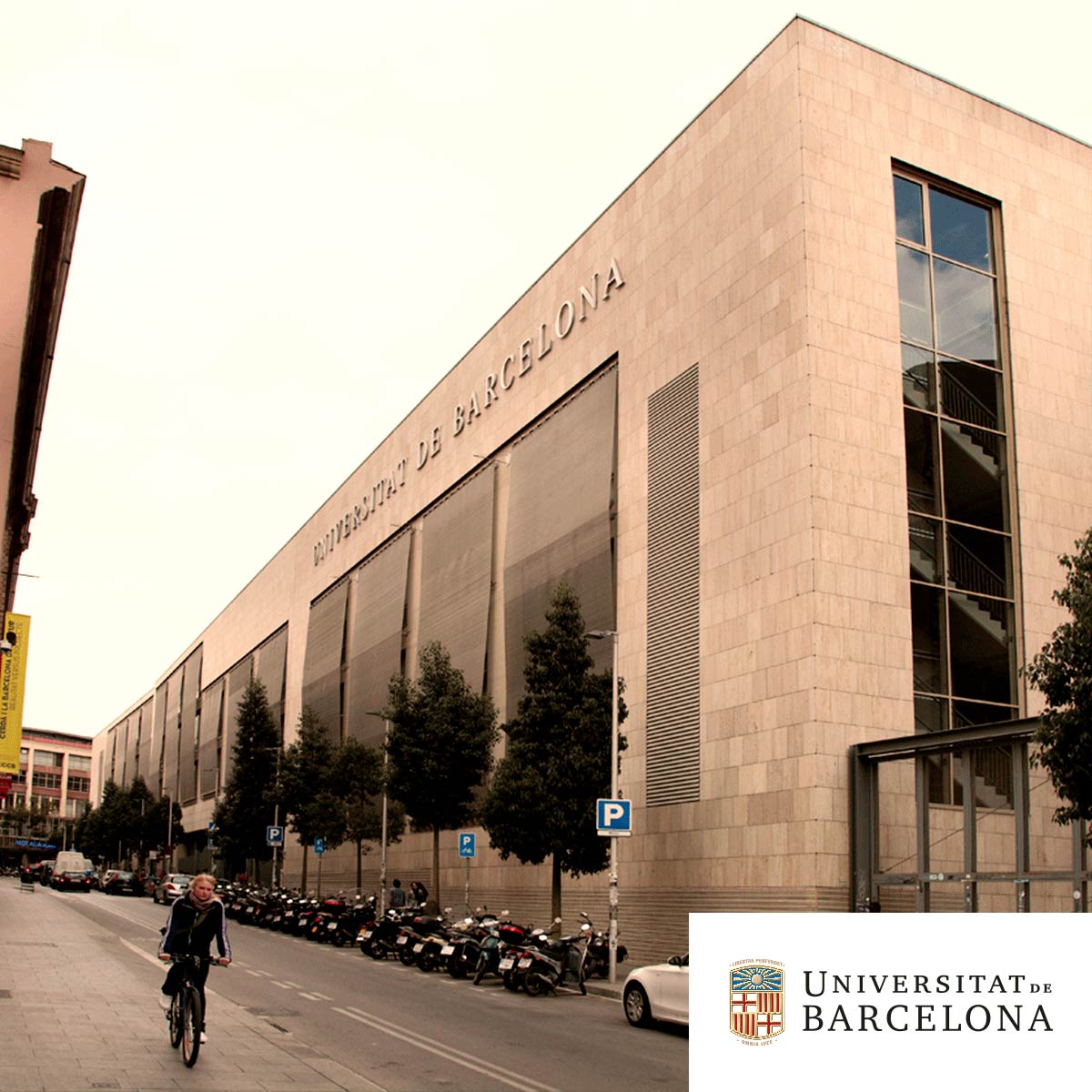 With 568 years of history, The University of Barcelona ​(UB)​ is the most important public university of Catalonia and is one of the main university research centers of Spain and Europe due to the number of research programs and the excellence achieved in this field. The university ranks 57th in Europe and 129th worldwide in the Academic Ranking of World Universities; in the QS University ranking it ranks 69th in Europe and 165th worldwide; whereas in the Best Global Universities ranking the university holds a 35th spot in Europe and a 96th spot worldwide. In all of these rankings the university is placed first in Spain.
Closely related to the history of Barcelona and Catalonia, UB combines tradition values with the fact of being an innovative institution and one of excellent teaching. It is an urban university, open and cosmopolitan as the city itself.
The University of Barcelona deploys 6 campuses in several locations of the city, it is organized in 9 faculties and 60 departments where 74 grades and 349 master programs are taught-among which 153 are university masters- 48 PhD programs and 235 specialization diplomas.
The great university's educational community is made out of 62995 students, 5696 teachers and researchers and 2286 administrative and services staff members.
The university participates in the SUS-TER project with teachers from the Faculty of Economics and Business y the Faculty of Geography and History, where the official masters Cultural management, and Cultural heritage management and museology are taught respectively, both programs have more than 25 years of trajectory.
With a long research tradition on cultural heritage, the university has the Heritage Anthropology Group (GRAP)​, a research group that has developed national and international projects in the tangible and intangible cultural heritage field, natural heritage and cultural and community development, ethnologic heritage, cultural heritage management and the alimentary heritage.
The University of Barcelona, through its Anthropology department participates as a partner in the SUS-TER project as a responsible for the work package number 6 ​(PT6)​, linked to thequality evaluation of the project (internal evaluation), monitoring the results through suitable indicators, suggesting adaptations and corrective actions when needed.
Likewise, UB is an assistant partner to the work package number 2 (PT2) in charge of the profile definition of the "territorial energizer" and the design of a curricular structure for the SUS-TER course.